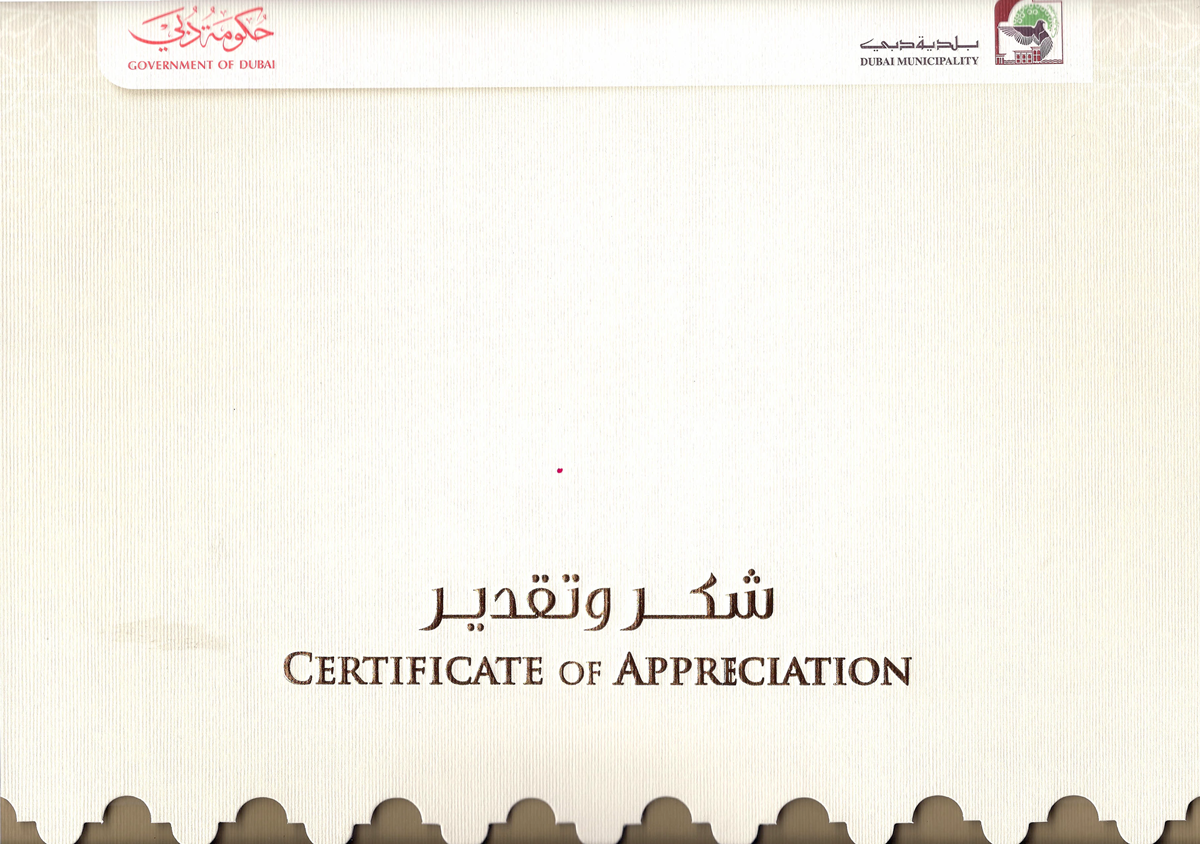 Appreciation Certificates
Every industry is governed by its own set of health, safety and hygiene legislation and regulations as well as quality management and environmental controls. These values are not only a way of life for us, they bring benefits to our customers as well.
Our services have received recognition from the regulatory authorities in UAE.
Certificate of appreciation from Dubai Municipality, Food Control department for Water Tank Cleaning in Emirates of Dubai.
Selected as one of the industry stake holders by The Regulation and Supervision Bureau, Abu Dhabi for amending the water supply regulations.